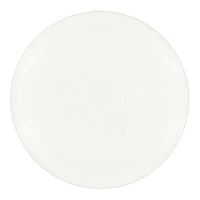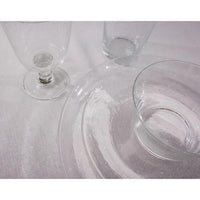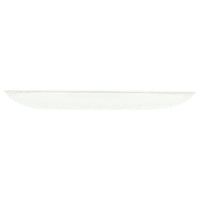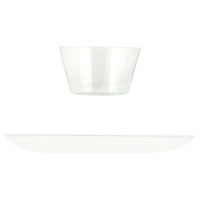 Pearl White Handmade Glass Plate
This dinner plate is ready to grace your table. Made from hand blown, recycled glass, this pearl white has a frosted glass look. Every piece is hand made by skilled artisans and no two are exactly alike.

Hundreds of tiny air bubbles in the glass create a light, bubbly effect and add to the uniqueness of this charming range designed for every-day dining.

The colour pearl is a pale tint of off-white. The first recorded use of pearl as a colour name in English was in 1604. Used in interior design when an off-white tint is desired with a hint of creaminess, here it appears as a frosty transparent tone.


Handmade so thickness and colour may vary slightly

Dishwasher Safe.

Dimensions
Approx. 26cm wide, 2cm high
Material
Recycled Glass