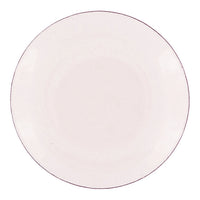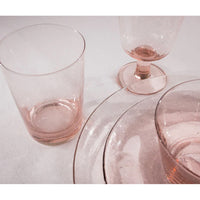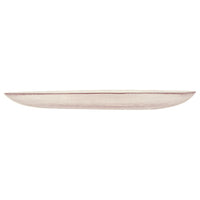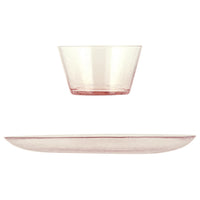 Old Rose Handmade Glass Plate
This dinner plate is ready to brighten your table. Made from hand blown, recycled glass, this old rose has a soft pink hue. Every piece is hand made by skilled artisans and no two are exactly alike.

Hundreds of tiny air bubbles in the glass create a light, bubbly effect and add to the uniqueness of this charming range designed for every-day dining.

Old Rose, is a colour that arose during the Victorian era and had great popularity. One of the lighter tones of the 'famille Rose' found in Chinese porcelain, making its first appearance at the beginning of the 19th Century and thereafter becoming a characteristic colour.


Handmade so thickness and colour may vary slightly

Dishwasher Safe.

Dimensions
Approx. 26cm wide, 2cm high
Material
Recycled Glass