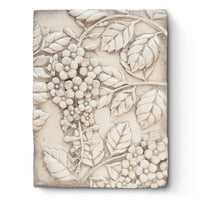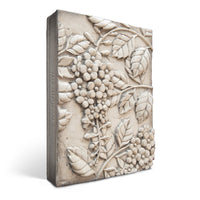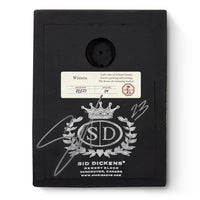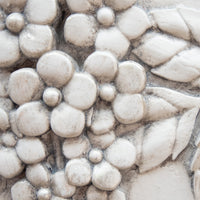 Wisteria RLE23-04 - Sid Dickens Memory Block
'Lush vines of resilient beauty, Forever growing and learning; The flower of everlasting wisdom.' 
Sid Dickens poetic words are detailed on the back of the Memory Block.
From the Retailer Limited Edition 2023 collection:
- In the "Tapestry of Life," needle and thread come together with time and effort to create beautiful tapestries of unbreakable bonds. The Swallow marks the end of a long journey, a symbol of hope for those coming home. "Wisteria," resilient and everlasting vine-like flowers that can live for 100 years, inspire us to continue growing. Lastly, "Bygone Beauty" reminds us that these moments in life are fleeting and to capture them in our memory before they pass us by.
Material
Plaster
Dimensions
6" x 8"