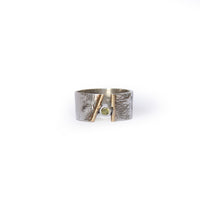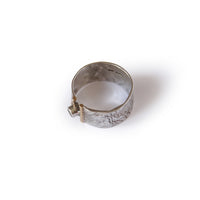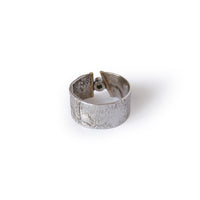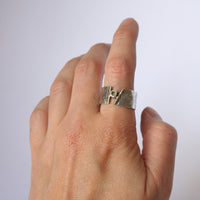 Silver Ring With Gold and Peridot
A stunning reticulated silver and green peridot ring with gold made by award winning jeweller and designer Anne Morgan. The main band is sterling silver and the peridot is set within two angled bands of 9ct gold. These beautiful elements combine to make an unusual and contemporary design.
Care: For all jewellery we recommend avoiding contact with water, particularly chlorinated water or any lotions and potions that may contain harsh chemicals. When not wearing keep in a protective box to avoid any knocks or scratches.
Dimensions
Ring Size S.
Band width, approx, 1cm

Material
Sterling Silver, Gold & Peridot