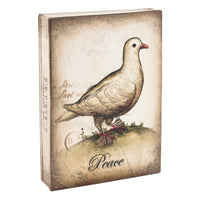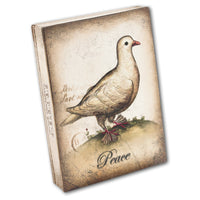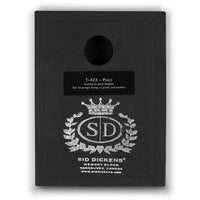 Peace T423 - Sid Dickens Memory Block
'Soaring to great heights, our messenger brings us peace and promise.' Sid Dickens poetic words are detailed on the back of this Memory Block.
This forms part of the Fall 2017 Infinity Collection. This collection touches on sentiments of mindfulness, commitment, and individual responsibilities to move forward in a world of limitless possibilities and choices. It is through our personal determination that we all can make a difference to ensure our world is nourished and everlasting. 
Material
Plaster
Dimensions
6" x 8"