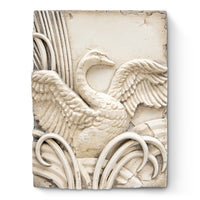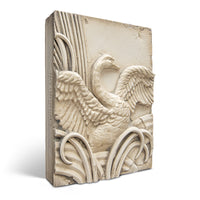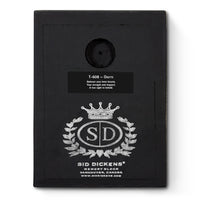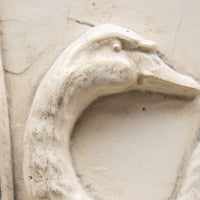 Odette T608 - Sid Dickens Memory Block
"Embrace your inner beauty,
Your strength and elegance
A true sight to behold."

These poetic words are detailed on the back of this Memory Block.  The image depicts the blue Peony, full of hidden secrets, it is saved for the trusted and most loyal of friends.
Sid Dickens' Fall 2023 Collection transports us to the idyllic countryside, where nature surrounds us and peace is in the air with the autumn harvest. Escape to meadows of bountiful fruit trees, where the buzzing of dutiful honeybees and the beauty of swans grace our senses with their presence. Under leafy canopies, live today to its fullest and hope for an even better tomorrow. Like grapes on a vine maturing into a fine wine, we too can grow into better versions of ourselves with each new day.
Please note that slight differences when compared to the image should be expected due to the handmade nature of the Memory Blocks.
Material
Plaster
Dimensions
6" x 8"