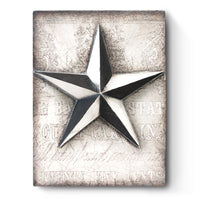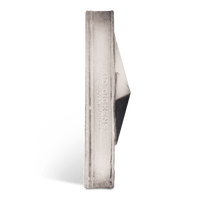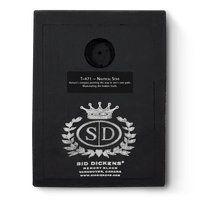 Nautical Star T471 - Sid Dickens Memory Block
'Pillars of strength stand tall, reaching ever upwards to protect the beauty within.' Sid Dickens poetic words are detailed on the back of the Memory Block.
From the 25th Anniversary Collection: " I am excited to celebrate 25 years of designing and creating the Memory Blocks. It is truly a blessing to witness how the Memory Blocks have become synonymous with your personal mementos of events and special occasions. I am honoured to be a part of your unique stories and memories. To commemorate the 25th Anniversary of the Memory Blocks, I am excited to present a collection that represents my personal aesthetic and style. These designs capture my early roots as an artist and my appreciation of mystical and spiritual symbolism. The black and white finish enhance the imagery and architectural elements, again, bringing back a patina that historically was an original aesthetic unique to my work."
Material
Plaster
Dimensions
6" x 8"