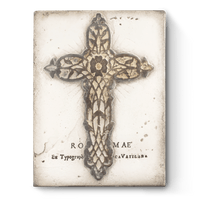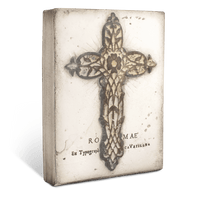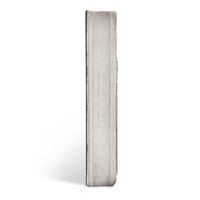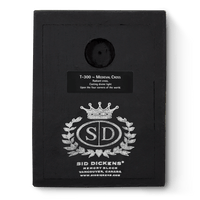 Medieval Cross T300 - Sid Dickens Memory Block
'Radiant cross, Casting divine light, Upon the four corners of the world.' Sid Dickens poetic words are detailed on the back of the Memory Block.
From the Fall 2013 Collection "Bygone Time" : Dreamscapes of long-departed times unfold with Sid Dickens this fall. Delicate fragments of history sparkle with hints of Medieval magic, inspired by Sid's love of ancient folklore and historical fiction such as Game of Thrones. In this kingdom, emotion and elegance reign. 
Material
plaster
Dimensions
6" x 8"