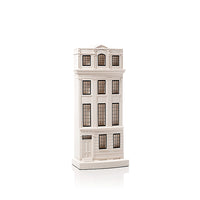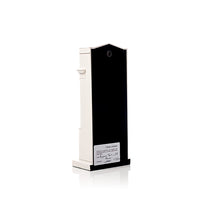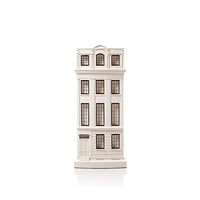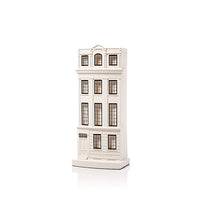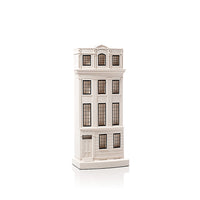 Regency Town House Mini
The Regency town House, 13 Brunswick Square, Hove is an example of the Regency movement of the late 18th and 19th century. The house, completed in the mid 1820s, is Grade 1 listed  and has been restored to its former glory by "The Brunswick Town Charitable Trust" and now is a living museum to the period.
Charles Busby was the architect responsible for the house.
It is instantly recognisable as belonging to Brighton and Hove. It has stood the test of time and is one of the most desirable parts of Brighton and Hove in which to live.
This model is handmade in Sussex, England. It is made of strong plaster and has a reassuring weight  and smooth cool feel.
The window frames are made of etched brass.
This makes a stylish ornament, gift or present that is handmade in Britain and looks fabulous on a desk, shelf or wall. 
Dimensions
17cm High, 6cm wide, 3.5 cm deep
0.75 KG Approx.
Material 
Plaster and wire etching