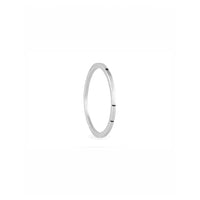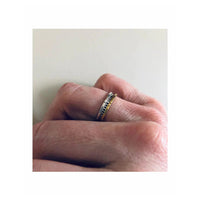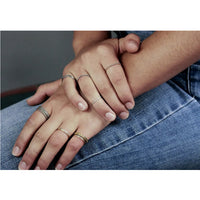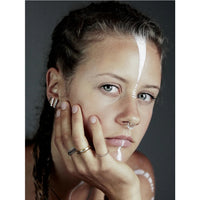 Little Silver Totemic Ring
This ring is engraved with lines and dots, each ring is slightly different as the mark makings are decided on the bench. Great for stacking up with other rings or worn alone as a small bit of elegance. 

*These rings are available to order in different sizes but please allow 4-6 weeks for a bespoke size to be made for you.
If you are interested in ordering one to size, please get in touch via our CONTACT page for more details. 
Dimensions
Ring Size: N 1/2
Thickness, approx 1mm

Material
Recycled Oxidised Silver 
Care: For all jewellery we recommend avoiding contact with water, particularly chlorinated water or any lotions and potions that may contain harsh chemicals. When not wearing keep in a protective box to avoid any knocks or scratches.
Please Note: The finishes on plated and oxidised jewellery will wear away over time.