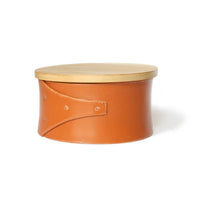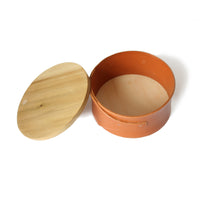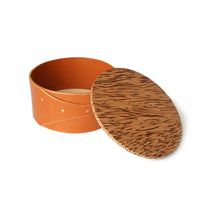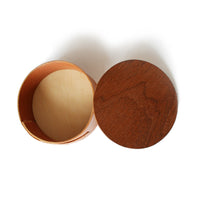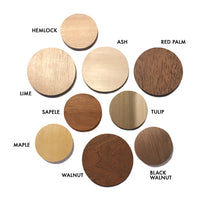 Large Tan Leather and Wood Shaker Style Box
Hand crafted by Derinne Pargiter using traditional methods these boxes are influenced by 150 year old Shaker tradition. Copper tacks are used to secure the leather side, creating 'fingers' which, it is believed, pointed to the right to signify the Shaker's pursuit of rightness and heavenly perfection.

The perfect storage for jewellery, trinkets, secrets and treasures!
Please Note, due to the natural materials used, the colours and textures may vary to the image provided. 
Dimensions
Approx: 11cm wide, 5.5cm tall. 

Material
Leather and Wood