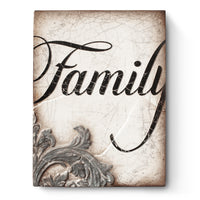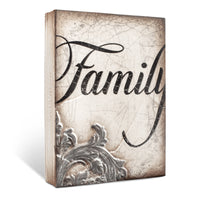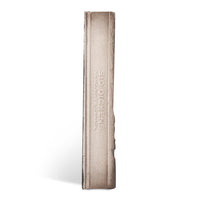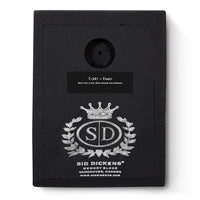 Family T341 - Sid Dickens Memory Block
'Born into a love that exceeds any distance'. Sid's poetic words are detailed on the back of the Memory Block.
From Spring 2015 Collection "Renewal" : This collection also sees a renewal of Sid's past works: After many years of light "bisque" stain, he revisits the darker stain used in his first set of Memory Blocks, as well as the highly collectible "blonde" tiles (white plaster with no added paint). Sid's now-signature Iron Finish appears on four tiles, with the subtle addition of a platinum finish added to the iron; new to this collection. In spring, the world is freshly imagined. Opportunities for change, growth, and new life emerge. This season can be started with optimism; a chance to take note of and enjoy the sensual pleasures of nature, while surrounded by loved ones. 
Material
Plaster
Dimensions
6x8"