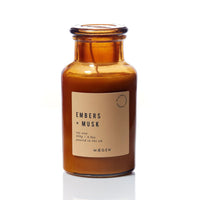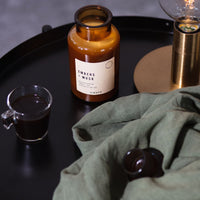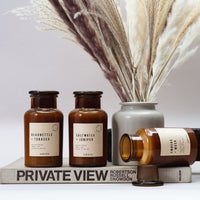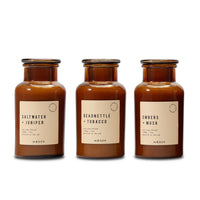 Embers and Musk Candle
A timelessly stylish amber glass apothecary bottled candle scented with a hint of smoke, an aroma of amber, and charred embers giving this candle an oriental heart. Smoky and sultry, something for those special nights in.
Scent - Embers and Musk
Dimensions: 
250g / 8.8oz
Burn Time approx 30 hours
Material: 
100% sustainable soy wax made in the UK 

Candle Care
- Never leave a burning candle unattended
- Do not let candle burn all the way to the very bottom.
- Take care to burn candle away from draughts and sources of heat
- Trim the wick after each use to about 0.5cm
- For an even burn, burn between 2-4 hours each time.