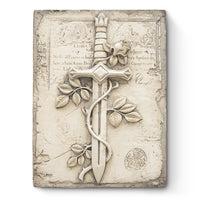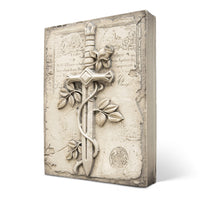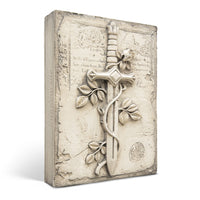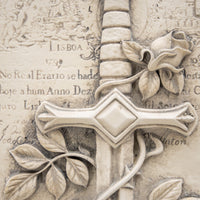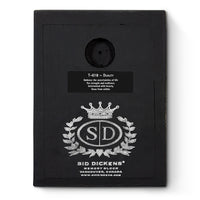 Duality T618 - Sid Dickens Memory Block
Embrace the uncertainties of life
For strength and resilience,
Intertwined with beauty,
Grow from within.
These poetic words are detailed on the back of this Memory Block.  The image depicts the weaving spider, reminding us to embrace the unknown and shows us the importance of patience and connection.
Sid Dickens' newest release,"The Season of Reflection" arrives with rustling leaves and a gentle chill in the air. As the days begin to shorten and the darkness of night comes early, a sense of change and renewal is invoked as the world transforms into shades of gold and orange and red.
Please note that slight differences when compared to the image should be expected due to the handmade nature of the Memory Blocks.
Material
Plaster
Dimensions
6" x 8"