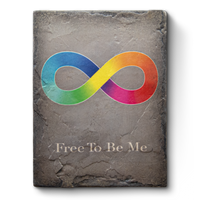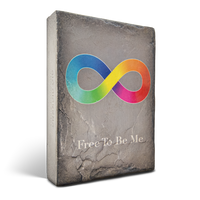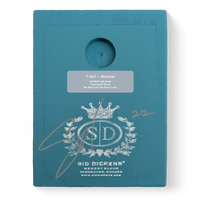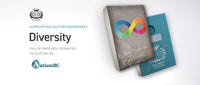 Diversity T557 - Sid Dickens Memory Block
 "Confident and proud,
I love myself for me
For there is no one better to be."
A long- time ally to the autism community, Sid Dickens Inc. have designed a Memory Block in honour of Autism BC's 2022 Autism Acceptance Campaign.  This beautiful, thoughtful Memory Block features the infinity symbol, the neurodiversity symbol designed to represent the infinite spectrum of diversity among those who are autistic, or in any way, not neurotypcial, with the saying "Free To Be Me".
Just one special limited edition block available with blue back and signed by Sid, 25% of the proceeds of this sale has been donated to Autism BC.  
Please note that slight differences when compared to the image should be expected due to the handmade nature of the Memory Blocks.
Material
Plaster 
Dimensions
6" x 8"