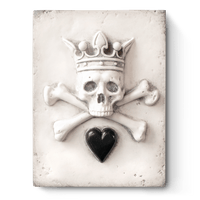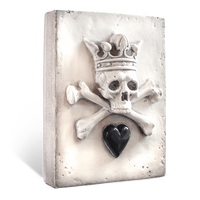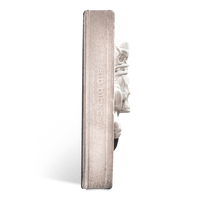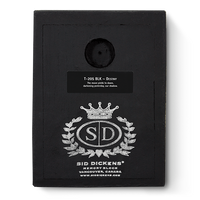 Destiny (Black) T205BLK - Sid Dickens Memory Block
"The moon yields to dawn, darkening yesterday, our shadow."
Sid Dickens Memory Blocks are the original collectible wall plaques, small, perfectly formed and simple to install these pieces of art easily adapt to any environment, transforming the space to suit your own poetic style and aesthetic.
From Sid Dickens' 2008 Fall: Tattoo Collection. 
"Throughout the centuries, cultures around the world have cherished self-expression in their celebration of life, tradition and values. By various means and styles of art, timeless representations of our realities remain; a testament of life. Marking the skin of one's own body as a means of expressing the most deep ideals or beliefs has been a choice for as long as history itself.For Fall 2008 Sid Dickens imprints his legacy of expression with the release of "Tattoo", a symbolic collection of tiles connected to memories of life, adventure and love. Themes emblazoned on the skin of people across the globe; permanent reminders of time's passage.Skin…canvas of memory, adorned with tales of life and experience."
Please note that slight differences when compared to the image should be expected due to the handmade nature of the Memory Blocks.
Material
Plaster 
Dimensions
6" x 8"