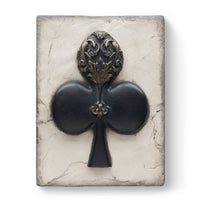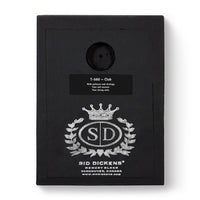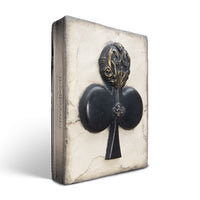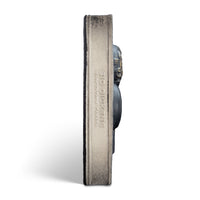 Club T560 - Sid Dickens Memory Block
"With patience and strategy,
Time will uncover
Your strong suits."

Sid Dickens Memory Blocks are the original collectible wall plaques, small, perfectly formed and simple to install these pieces of art easily adapt to any environment, transforming the space to suit your own poetic style and aesthetic.
Sid Dickens' May 2022 collection is devoted to a favourite pastime of many: gameplay.
Game nights are a tradition to look forward to with friends and family. They transcend generations and bring loved ones together. Whether it be in person or online, cards have been a part of our lives for longer than we know it.
For the first time ever, Sid has released a full collection of all four suits: the Spade, Diamond, Heart, and Club. With infinite possibilities for play, cards have gone from being hand-painted luxury objects to being the most common form of game play found in all households. This collection is an ode to that - to both old and new traditions.
Please note that slight differences when compared to the image should be expected due to the handmade nature of the Memory Blocks.
Material
Plaster 
Dimensions
6" x 8"