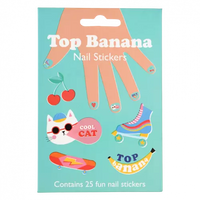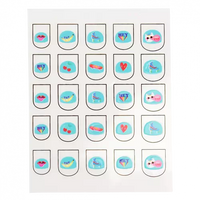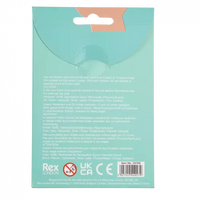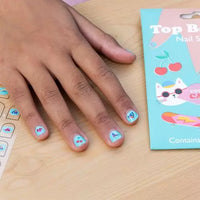 Children's Nail Stickers - Top Banana
Create a funky look for your little ones with these kids nail stickers! This pack of Top Banana nail stickers includes five sets of stickers of differing sizes.
Each sticker features a graphic from our Top Banana collection
Intended for children from 3-10 years old
Not suitable for children under 3 years old (choking hazard)
In the rare event of an adverse reaction to the nail stickers, discontinue use immediately.
Material:
Plastic, Adhesive, Ink
Dimensions:
0.8 cm × 0.5 cm × 0.1 cm