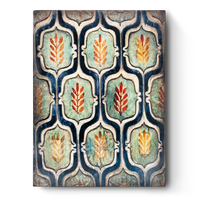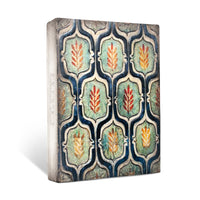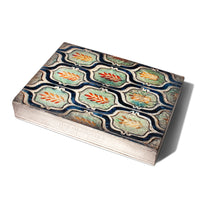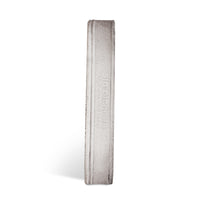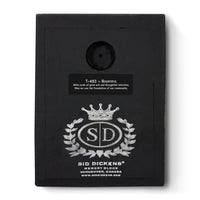 Bountiful T493 - Sid Dickens Memory Block
'With seeds of good will and thoughtful intention, may we sow the foundation of our community.' These poetic words are detailed on the reverse of the block.
This block forms part Sid Dickens' Season of the Soul Collection, Autumn 2019.  It captures the warmth of the autumn season with its rustic elements and natural imagery. As the leaves begin to change from the bright green of summer to the deep shades of auburn and mustard, we are reminded of time's passing and the changing seasons.
The call of the rooster brings about a new day and with it, the sun turns fields of wheat into gold. The cedar waxwing represents nature's innate generosity and reminds us to share what we have in excess. The Queen of Hearts shows Sid's more playful side, while pieces of architecture iconic to his personal style grounds the collection together. Bright yellow florals bring cheer to colder days and as the last of the season's harvest matures, falling acorns remind us of winter's impending chill. Fall is the time to embrace the calm that comes with the crisp air of the new season. In anticipation of winter, we are reminded to take note of the passing days as the end of the year looms. The cool night's sky is met with the invigorating rise of the warm sun and we welcome the peace it invites.
Material
Plaster
Dimensions
6" x 8"