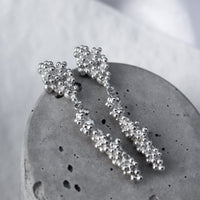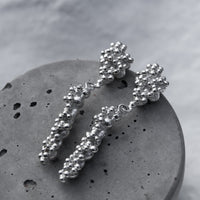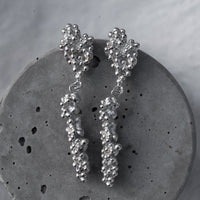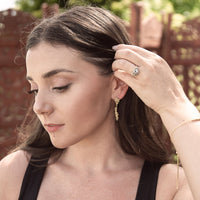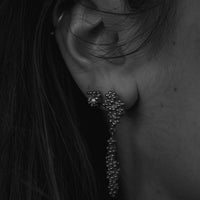 Barnacle Drop Studs, Silver
A striking pair of granulation earrings to make a statement at all occasions. Clusters of fused granules form these unique barnacle cloud like shapes.
Contemporary, etherial and unique - with a subtle movement these earrings will add that 'little something extra'.
Please note the earrings photographed are an example - they are not the exact pair you will receive.
Dimensions
Approx size 4cm x 1cm
Material
Sterling Silver
Care: For all jewellery we recommend avoiding contact with water, particularly chlorinated water or any lotions and potions that may contain harsh chemicals. When not wearing keep in a protective box to avoid any knocks or scratches.
Please Note: The finishes on plated and oxidised jewellery will wear away over time.