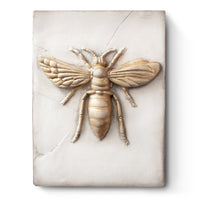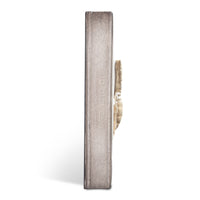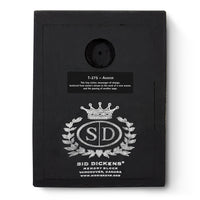 Aviator T275 - Sid Dickens Memory Block
'This tiny visitor, messenger of change, bestirred from winter's dream to the work of a new season, and the passing of another page.' Sid Dickens poetic words are detailed on the back of the Memory Block.

Part of the Spring 2012 "Daydream Collection" : The flight of Spring! With his 2012 Daydream Collection, Sid Dickens has dreamed up a fanciful romp to the brighter side of life.Joy and abundance inspires this vibrant new collection. Gilded with delicate touches of gold; whimsical wreaths adorn classic heart motifs. An elegant honeybee flashes his wings.
Material
Plaster
Dimensions
6" x 8"