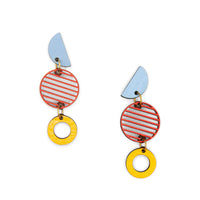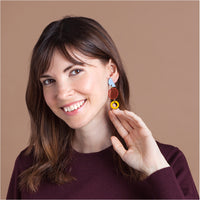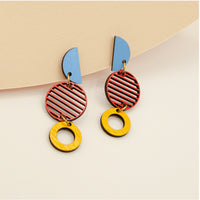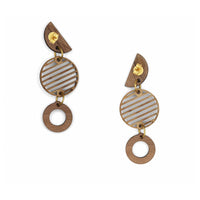 Primary Colours Earrings
Hemispheres, hoops and even a perforated circle, this earring has it all. Its combination of primary colours, blue, yellow and red, make it the perfect complement for any type of look.
Long earring with anti-allergic pin closure. Made with geometric shapes of laser cut wood in Barcelona.

Dimensions:  Earring design measures 65 x 24mm