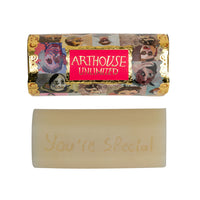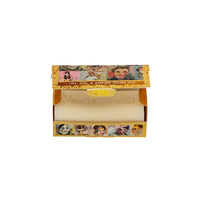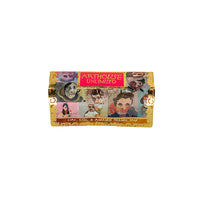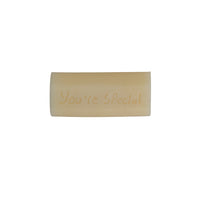 Portraits Design Organic Tubular Soap
The Lime, Basil and Mandarin fragrance is a whip up of herbaceous freshness, sweet orange grove aroma with a gentle citrus spirit.  This luxurious organic, triple milled soap is inscribed with a message of love from the artists themselves and decorated in a heartfelt collection of painterly portraits of friends and companions and embellished in dazzling gold packaging.
Arthouse Unlimited is a collective of artists living with complex epilepsy and learning disabilities all of whom require varying levels of support.  The artists work alongside instructors to create artworks which are developed into designer products for sale. All artwork derives from the skills each artist brings to the enterprise and every contribution holds real value. 
150g Organic Paraben Free Soap
Ingredients: Sodium Palmate*, Sodium Cocoate*, Aqua, Glycerin*, Sodium Citrate, parfum (contains: Citronellol, Eugenol, Buthylphenyl methylpropional) * denotes organic material