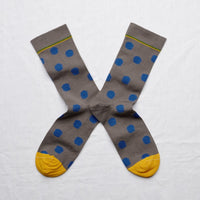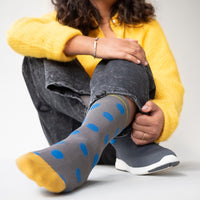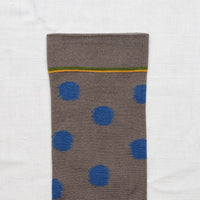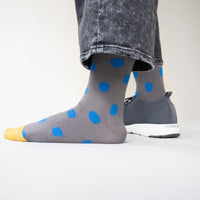 Polka Dot Sock Pepper
Cobalt Blue Polka Dot on Crimson Red background with Buttercup Yellow & Cactus Green edging and Buttercup Yellow toe.
French brand Bonne Maison creates high quality socks with Egyptian cotton and an elastane double thread. These mid-calf length socks are beautifully thin, the perfect mix of solidity & comfort.
Material
90% cotton, 8% Polyamide, 2% Elastane

Care
Machine washable at 30/40° C