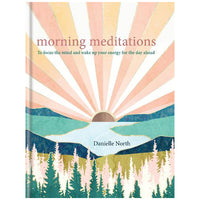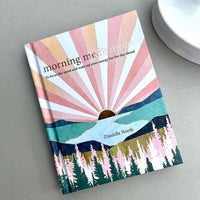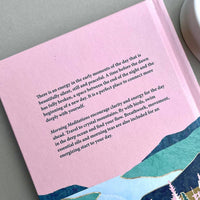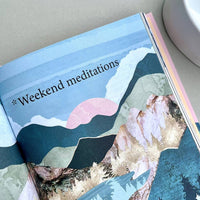 Morning Meditations Book
This stunningly illustrated book is the perfect introduction to meditation and it's benefits.
It is full of tips on how to develop a practice, recommendations of essential oils to energise you in the morning, simple breathworks, stretches and focus journaling as well as good morning tea blends.

The meditations in the book are designed to encourage clarity and energy for the day ahead, with weekend morning meditations to help let go of the past week and explore bigger questions. Mantras are included to help bring awareness to particular words and phrases and set you off on a positive path for the day ahead. 
Weight: 820 g
Dimensions: 138 x 182 x 54 mm