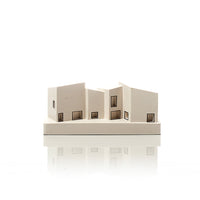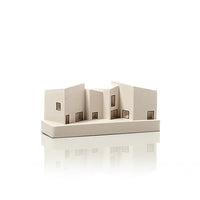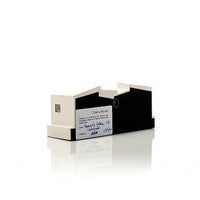 Hepworth Gallery- Wakefield Mini
The Hepworth gallery Wakefield was designed by the architect David Chipperfield to house the Barbara Hepworth collection, it opened in 2011.
David Chipperfield won an architectural design competition organised by RIBA. His design is outstanding and was shortlisted for the Stirling prize in 2012.
The building is stunning made from local materials, modern and in keeping with its environment.
This model is handmade in Sussex, England. It is made of strong plaster that has a reassuring weight and smooth, cool feel. 

This makes a stylish ornament, gift or present that is handmade in Britain and looks fabulous on a desk, shelf or wall. 
Dimensions
7cm High, 16cm Wide, 4.5 cm Deep & 0.5 KG Approx
Material 
Plaster and wire etching