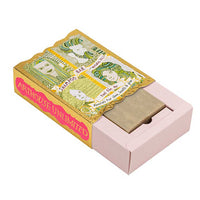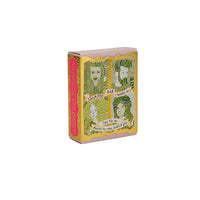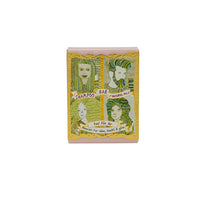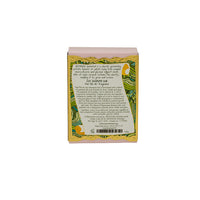 'Feel the Air' Shampoo Bar Refreshing Blend
This blend of fragranced shampoo bar and essential oils is designed to provide shine, health and glow.
The essential oil of jojoba, rich in vitamins B, C and E, is good for moisturising. Copper and zinc are important minerals for healthy hair. Argan oil is rich in vitamin E and may give gloss to hair while lemongrass is antibacterial and can help strengthen the hair follicles to promote growth. Olive and coconut oils may give shine to hair and prevent split ends. 
Feel The Air is a refreshing blend designed to nurture, calm and offer clarity with antiseptic tea tree and geranium oils. Enhanced with essential oils of eucalyptus, peppermint and cinnamon.
Vegan friendly. Suitable for sensitive skin. Paraben and sulphate free.
Ingredients: sodium cocoyl isethionate, hydrogenated vegetable oil,aqua, polyglyceryl-4 laurate, glycerin, tetrasodiom glutamate diacetate, parfum (citronellol, geraniol, linalool).
Dimensions: 100g solid shampoo bar 5cm x 8cm x 2.2cm.
To use: wet hair, rub soap into the hair and scalp. Massage and rinse off. Use as often as required.