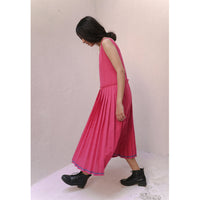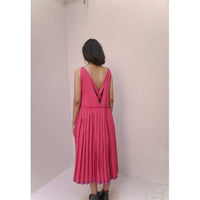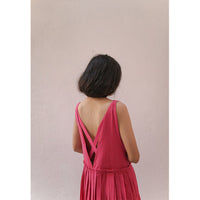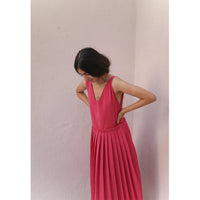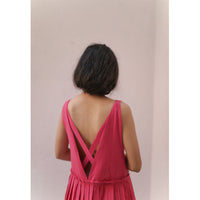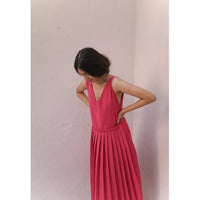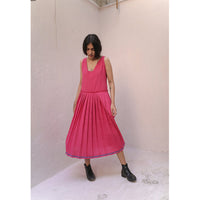 'Ela' Fuschia Pink Pleated Backless Dress
A luxurious handwoven cotton dress from Bengal . Neatly formed pleats hang from a bodice backed with satin . The dress has a beautiful open back  with a deep gap which is created as the dress gradually opens up to the hemline. The arm hole is in the shape of an inverted teardrop. This dress is refreshingly cool in the summer months.
Loose fit.
Wash in cool water | Iron on low heat | Do not dry in direct sunlight 
Dimensions
Small - UK 10
Medium - UK 12
Large - UK 14
Material
100% Handloom Cotton. Please note due to the nature of hand loomed fabrics variations and slubs may occur.