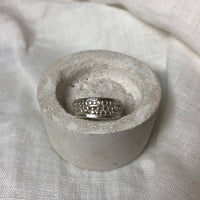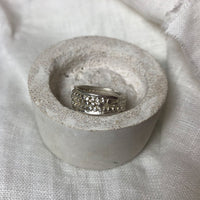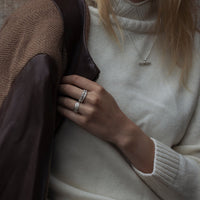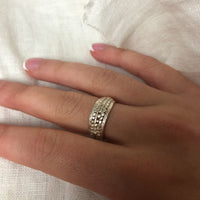 Chunky Pebble Scatter Ring, Silver
The pebbles fused between four forged bands creates the illusion of multiple rings stacked. 
Dimensions
widest width approx 7mm
Material
Sterling Silver
Care: For all jewellery we recommend avoiding contact with water, particularly chlorinated water or any lotions and potions that may contain harsh chemicals. When not wearing keep in a protective box to avoid any knocks or scratches.
Please Note: The finishes on plated and oxidised jewellery will wear away over time.